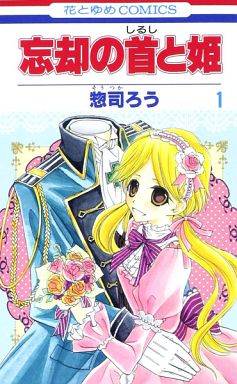 Alternative Name : 忘却の首と姫, 忘卻之首與公主, Oblivion Head and the Princess, The Headless King and the Princess, The Princess and The Forgotten Head
Genre(s) : Fantasy, Romance, Shoujo
Author : SOUTSUKA Rou
Artist : SOUTSUKA Rou
Years : 2012
Status in Country of Origin : 07 Volumes (Incomplete – due to death of author)
After 3662 blind dates, the 160-years-old Headless King of whom everyone is afraid is finally getting married! But the King keeps hiding from the cute and gentle Princess instead of meeting her face-to-…neck. So how can the Headless King and the Princess get to know each other?
Note: The author passed away before completing it.
RAW Manga Boukyaku no Shirushi to Hime Volume 01-07 | 忘却の首と姫 第01-07巻
Volume 01-04 – CatShare | RawFiles | FastStore | Mirror | UpLoaded | RapidGator
Volume 05-07 – CatShare | RawFiles | FastStore | Mirror | UpLoaded | RapidGator