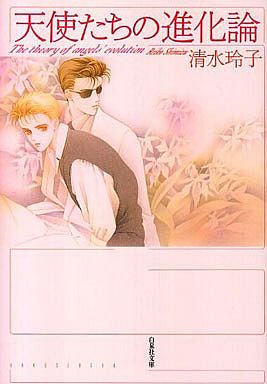 Alternative Name : 天使たちの進化論, 天使進化論, The Evolution of Angels, The Theory of Angels' Evolution
Genre(s) : Drama, Romance, Sci-fi, Shoujo
Author : SHIMIZU Reiko
Artist : SHIMIZU Reiko
Years : 1988
Status in Country of Origin : 01 Volume (Complete)
About a sexless robot, Alan, who won't die, won't grow old, and of course will never be able to reproduce. But it has superior intelligence and physical power, and also can communicate with animals. Alan suffers a lot because it lives with human, but it realises it can never live like a human.
RAW Manga Tenshi-tachi no Shinkaron | 天使たちの進化論
CatShare | RawFiles | FastStore | Mirror | UpLoaded | RapidGator