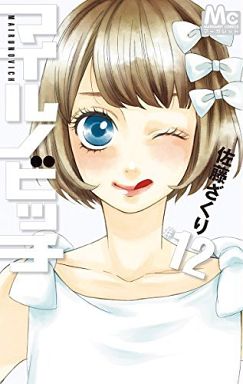 Alternative Name : マイルノビッチ, 舞瑠Bxtch, Mairu no Bicchi, Mairu no Vich, NG妹大改造, Poison mushroom
Genre(s) : Comedy, Romance, School Life, Shoujo
Author : SATO Zakuri
Artist : SATO Zakuri
Years : 2012
Status in Country of Origin : 12 Volumes (Complete)
Kinoshita Mairu has a cute name and she's apologetic for it, because she's ugly. In fact, she's apologetic for her very existence because she's not cute. Classmates call her "Poison Mushroom" behind her back and even her own brother treats her with disdain. However, all of that is about to change with the help of her transgender mentor/neighbor, Fuwari-chan, and the "school king," Kumada Tenyuu!
RAW Manga Mairunovich Volume 01-12 | マイルノビッチ 第01-12巻
Volume 01_ _ – CatShare | RawFiles | FastStore | Mirror | UpLoaded | RapidGator
Volume 02_ _ – RawFiles | FastStore | Mirror | UpLoaded | RapidGator
Volume 03-04 – CatShare | RawFiles | FastStore | Mirror | UpLoaded | RapidGator
Volume 05-06 – CatShare | RawFiles | FastStore | Mirror | UpLoaded | RapidGator
Volume 07-08 – CatShare | RawFiles | FastStore | Mirror | UpLoaded | RapidGator
Volume 09_ _ – CatShare | RawFiles | FastStore | Mirror | UpLoaded | RapidGator
Volume 10-11 – CatShare | RawFiles | FastStore | Mirror | UpLoaded | RapidGator
Volume 12_ _ – CatShare | RawFiles | FastStore | Mirror | UpLoaded | RapidGator