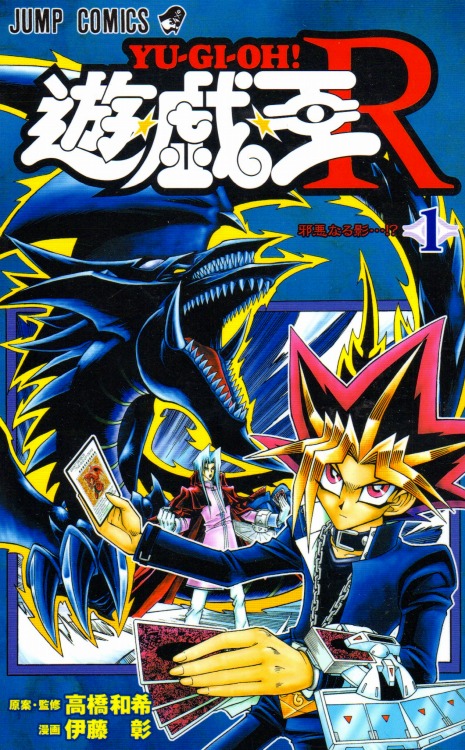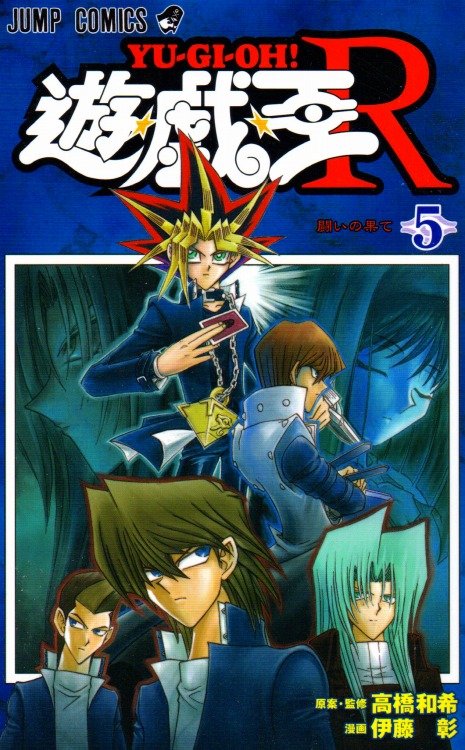 Alternative Name : 遊戯王R, 遊☆戯☆王R, Yu Gi Oh R, Yu-Gi-Oh! R, Yu-gi-oh! R!, Yu-Gi-Oh: R, Yugioh R
Genre(s) : Action, Adventure, Fantasy, Shounen
Author : TAKAHASHI Kazuki
Artist : TAKAHASHI Kazuki
Years : 2004
Status in Country of Origin : 05 Volumes (Complete)
Mutou Yuugi defeated Pegasus at Duelist Kingdom. Now Pegasus's heir, Tenma Yakou, wants revenge. He takes over Kaiba Corporation while Kaiba Seto is in America.
He challenges Yuugi to a duel and wins using a spectacular but mysterious god card, and then kidnaps Anzu! Thus, Yuugi has no choice but to accept Tenma's challenge. He must duel against and pass thirteen duel professors at KC to reach Tenma and beat him.
RAW Manga Yu-Gi-Oh! R Volume 01-05 | 遊☆戯☆王R 第01-05巻
Volume 01-02 – CatShare | RawFiles | FastStore | Mirror | SubyShare | FileOm | TF | RS | UpLoaded | RapidGator
Volume 03-04 – CatShare | RawFiles | FastStore | Mirror | SubyShare | XerVer | FileOm | TF | RS | UpLoaded | RapidGator
Volume 05_ _ – CatShare | RawFiles | FastStore | Mirror | UpLoaded | RapidGator