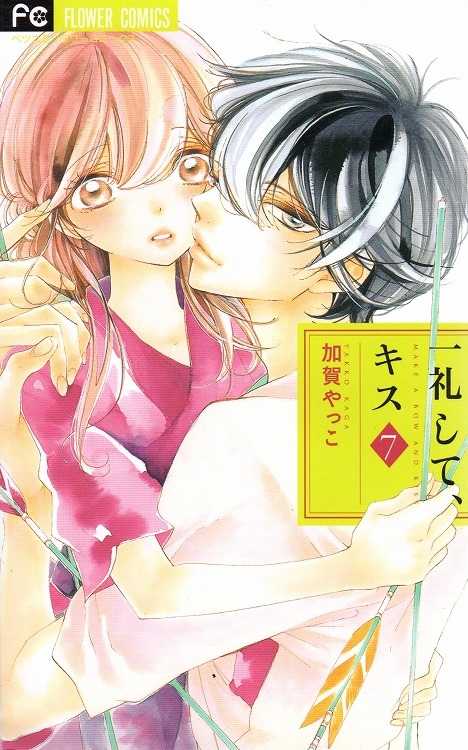 Alternative Name : 一礼して、キス, 礼尚吻来, Ichirei Shite, Kisu, My Poisoned Arrow
Genre(s) : Romance, School Life, Shoujo, Smut
Author : KAGA Yakko
Artist : KAGA Yakko
Years : 2012
Status in Country of Origin : 07 Volumes (Ongoing)
Since middle school, An has been devoted to archery for six years. However, the last tournament of high school is ending without those results being preserved. Despite having mixed feelings, An has decided to retire, and she is passing the club president title to her kohai, Mikami Youta, who has great ability; however, Mikami swings An around with suggestive behavior…?
RAW Manga Ichirei Shite, Kiss Volume 01-07 | 一礼して、キス 第01-07巻
Volume 01-03 – CatShare | FastStore | Mirror | UpLoaded | RapidGator
Volume 04-05 – CatShare | RawFiles | FastStore | Mirror | UpLoaded | RapidGator
Volume 06-07 – CatShare | RawFiles | FastStore | Mirror | UpLoaded | RapidGator