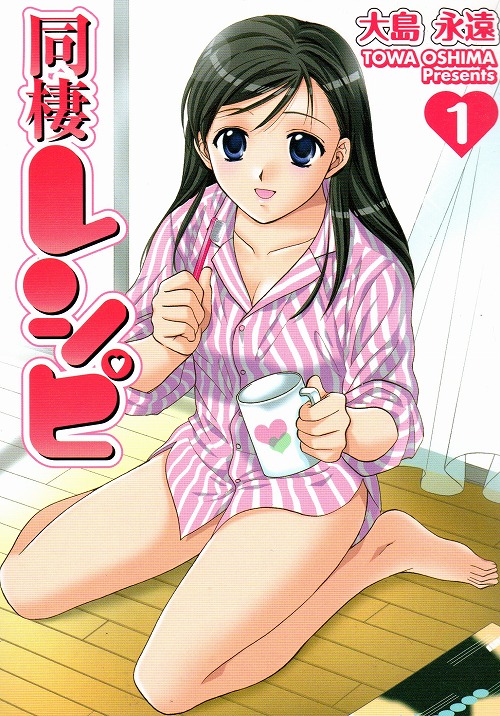 Alternative Name : 同居大萌想, 同棲レシピ
Genre(s) : Comedy, Ecchi, Romance, Seinen, Slice of Life
Author : OSHIMA Towa
Artist : OSHIMA Towa
Years : 2006
Status in Country of Origin : 08 Volumes (Complete)
It tells the story of a couple, both very innocent and in love with each other, who are now living together! Takeshi is a pure-hearted college student who is enticed by his girlfriend that has run away to live with him. Temptations ensue.
RAW Manga Dousei Recipe Volume 01-08 | 同棲レシピ 第01-08巻
Volume 01-02 – CatShare | RawFiles | FastStore | Mirror | DepositFiles | UpLoaded
Volume 03-04 – CatShare | RawFiles | FastStore | Mirror | DepositFiles | UpLoaded
Volume 05-06 – CatShare | RawFiles | FastStore | Mirror | UpLoaded | RapidGator
Volume 07-08 – CatShare | RawFiles | FastStore | Mirror | UpLoaded | RapidGator